CFCC Food Pantry
The CFCC Food Pantry exists to provide temporary supplemental food relief to CFCC students, faculty, and staff at no cost and remove barriers associated with food insecurity. In addition to helping alleviate hunger within our CFCC community, the CFCC Food Pantry aims to reduce the impact that food insecurity has on the academic success of our students.
Sign Up to Volunteer
Food Drive and Distribution Days
Food Drive Dates
Oct. 1 – Nov. 13, 2020
Distribution Days
Thursday, Nov. 19, 2020 & Friday, Nov. 20, 2020
Please sign up for a timeframe that we can expect you to pick up your Thanksgiving bag(s) on Thursday, November 19-Friday, November 20, 2020. Also, in the notes section, please note how many people in your family you will be feeding so we can plan ahead. Please no more than TWO people per family should be picking up. We will follow social distancing and mask requirements during distribution.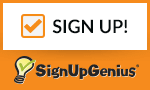 Items Needed
Canned fruits or fruit cups; canned vegetables, pasta, rice, tomato sauce, pasta sauce or gravy; soup, stew or chili; canned meat such as tuna, chicken, or sardines; boxed meals, mac-n-cheese; cereal, granola/breakfast bars; peanut butter & jelly; or toiletries such as toilet paper, toothpaste, toothbrushes, shampoo, soap.
Thanksgiving Items
Mashed potatoes, stuffing, carrots, yams, green beans, corn, cranberry sauce, dessert, and gravy.
Locations
Downtown-Union Station 1st floor business office
Downtown – Union Station 2nd floor – in elevator lobby
Downtown – Union Station 5th floor – in elevator lobby
Downtown – Union Station 3rd floor – in elevator lobby
Downtown – McLeod S Building – 2nd Floor, Elevator lobby by desk
Downtown – Natural Science, N Building – 2nd Floor, at door entrance
Downtown – L Building by Athletic offices
Downtown – L Building, Library
North Campus – McKeithan, NB Front Lobby by security desk
North Campus – NA Building by Security
North Campus – ND Building – Front Lobby
Burgaw – Front Lobby
Check out our Amazon Wishlist
Support the Food Pantry
You can support the CFCC Food Pantry by donating pantry items needed or giving monetarily. To give, complete the CFCC Foundation Make a Donation form and select "Other" as the Gift Designation, and type in "Food Pantry." All donations are tax-deductible.
Ninety-five percent of every dollar received goes towards replenishing the food resources in the CFCC Food Pantry.